Limited Edition Strength Coach Podcast T-Shirt Fundraiser
Help Us Get Kids Off the Streets of Boston and Into the InnerCity Weightlifting Program!
InnerCity Weightlifting
 Empowers Young People with the Power to Say No to Violence and Yes to Opportunity.  Buying a limited edition Strength Coach Podcast T-shirt helps InnerCity create that opportunity.
Men's & Women's sizes.
Shirts will be delivered approximately 2 weeks after the closing date.
Email StrengthCoachPodcast@gmail.com with any questions.
At 500 shirts sold, this Booster will raise $8370 for
Hanes Tagless T-shirt
Sizes: YXS – 4XL
InnerCity Weightlifting.
94 T-shirts Sold
Only 17 days remaining
500 Shirt Goal
More about this campaign…….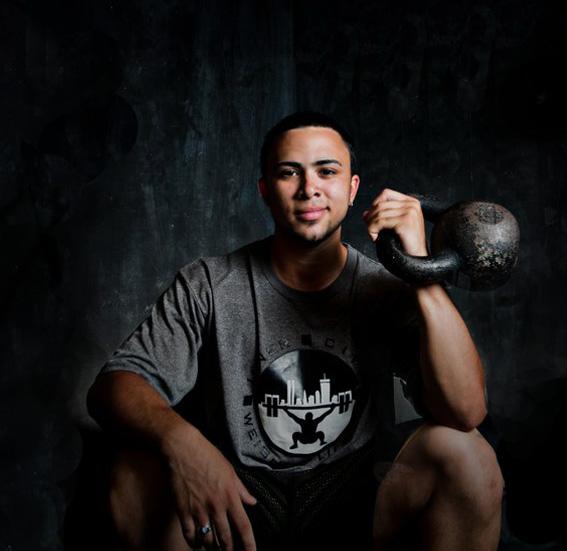 Check out InnerCity Weightlifting on ESPN- http://espn.go.com/video/clip?id=espn:9537094
The mission at InnerCity Weightlifting is to reduce violence and promote professional, personal and academic achievement among urban youth. We work with young people at the highest risk for violence in order to reduce youth violence by getting our students off the streets and into the gym, where they are empowered with the confidence and positive support needed to say no to violence and yes to opportunity. Students want to come to InnerCity Weightlifting. Once there, this interest evolves towards more positive and complex goals such as finishing school, getting a job, eventually leaving a gang. They see peers whom they respect making these choices, and they see adults whom they have come to respect supporting these choices. The path to change suddenly comes into focus.
Students most committed are eligible for an in-house career track in personal training and job opportunities running the InnerCity Weightlifting training locations, a career path that deepens them in a support system that has helped guide them through the most difficult decision points. These students want to become bigger, stronger, and faster. They want to participate in weightlifting. The sport, coaches, and training atmosphere, however, facilitate positive change. As a student attempts to set a new personal record (PR) for weight lifted, everyone stops and watches. The lifters help 'pump up' the student's morale and something unexpected happens: children, who have been given limited support outside of a gang, are now encouraging each other. They bond and a team is formed. They gain the confidence needed to succeed despite the odds.
To find out more about the program, click here
Please help us reach out goal of 500 T-shirts!